Isn't this a sweet little trailer? This little Glendette lives in Nova Scotia, Canada with Beth Cole. Here is what Beth shared about it.
" I bought my '69 Glendette last June after "stalking" her for at least three summers. She's tiny, just 12 feet long plus the tongue. Last summer I had new covers made for the dinette bench cushions. I also crafted a little lampshade and appliqued a tea towel for her kitchen. Next on the project list is to make some curtains. Presently, "Summer Friends" is parked at our cottage, but we plan to take her on a couple of camping trips this summer. I'm so excited!"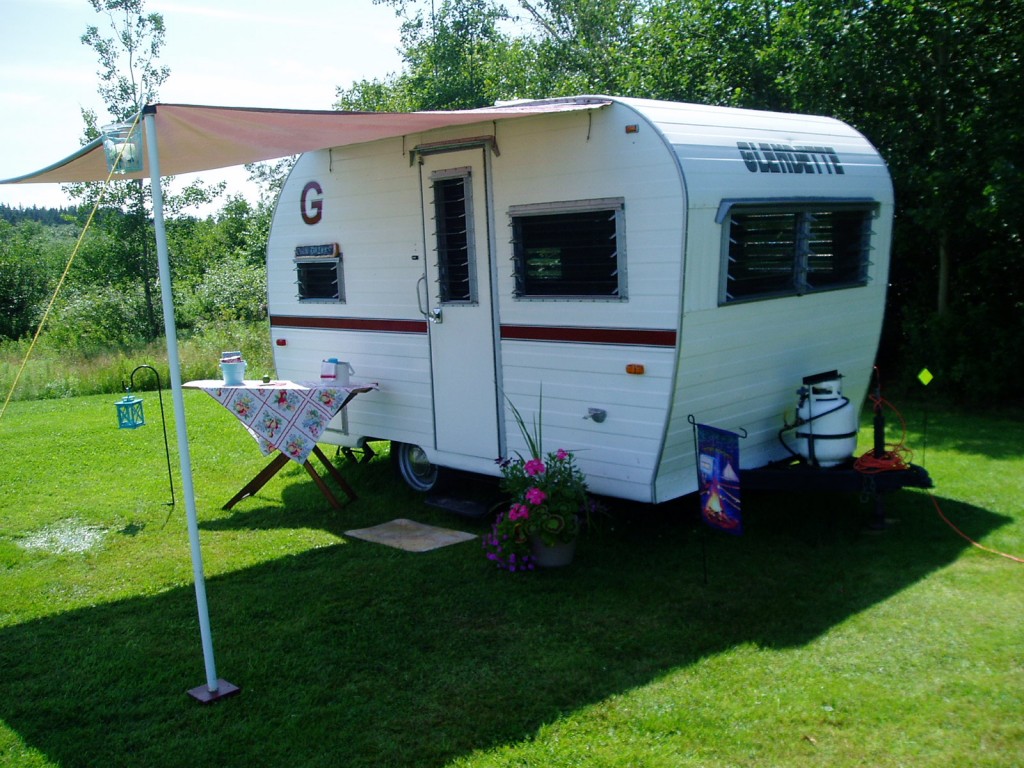 Look at all those windows. Even one in the door. Perfect for nice breezes.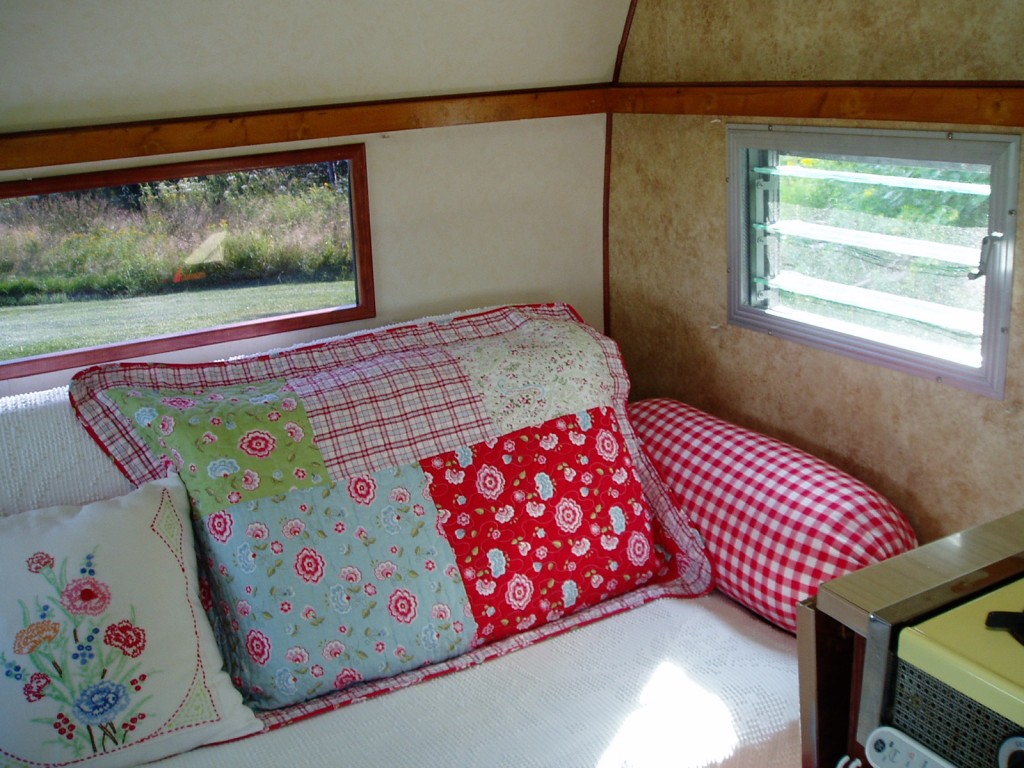 I love these pillows don't you?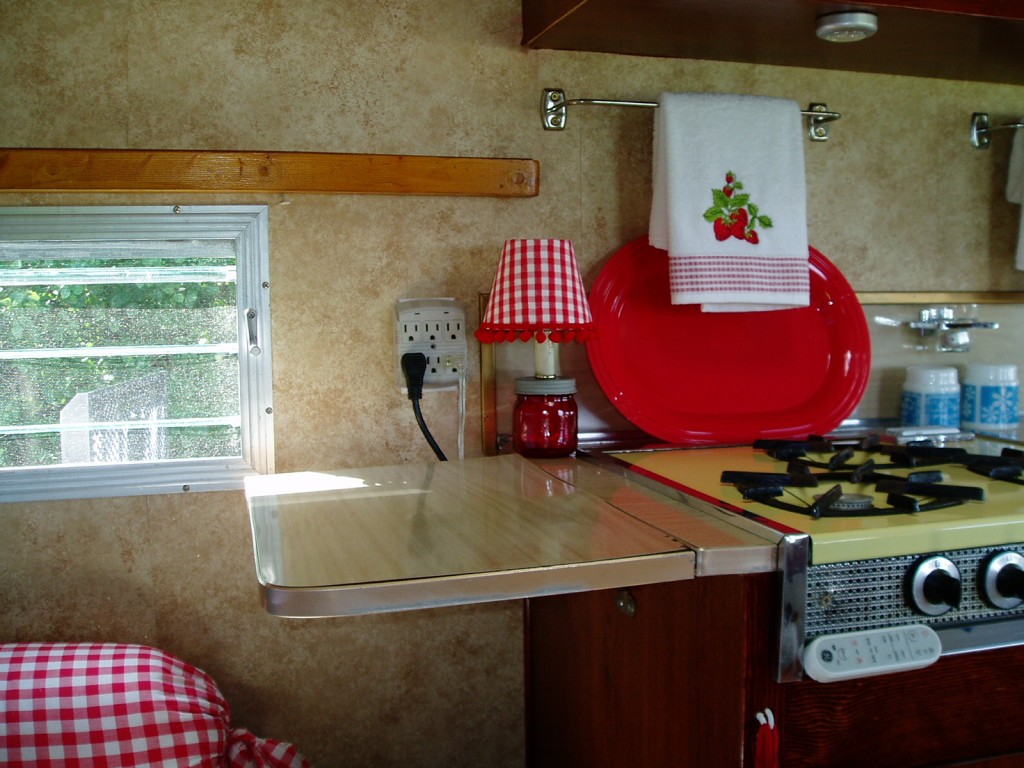 I really like this fold out counter. A great place to have a snack (: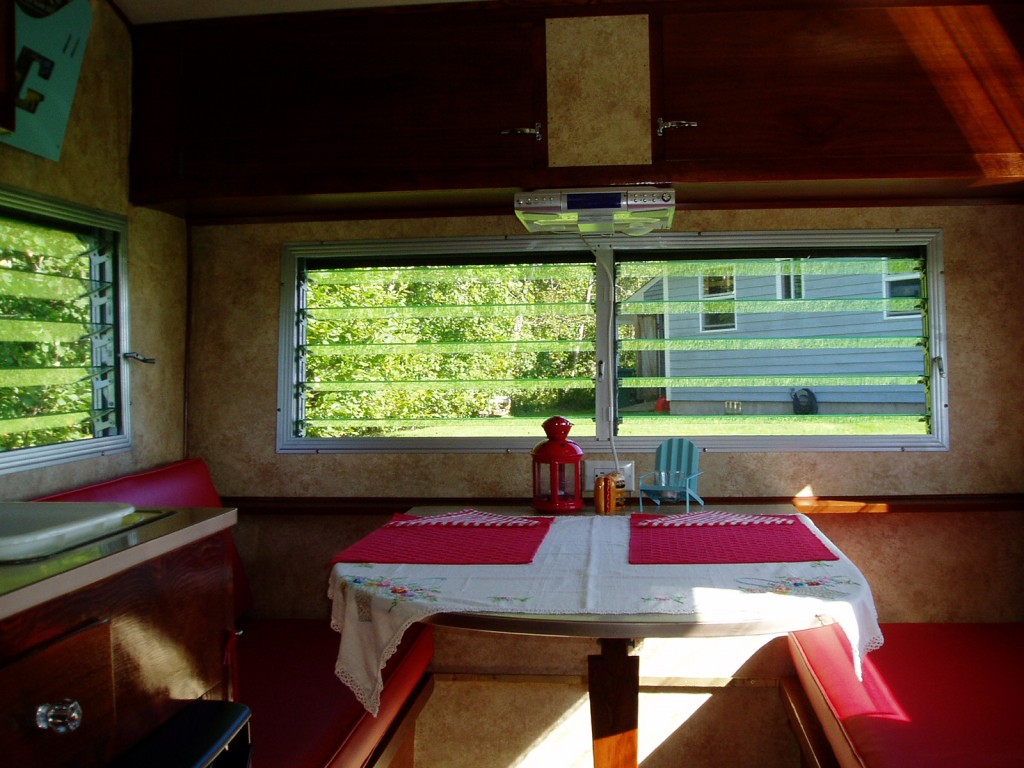 A cozy little dinette. Again with the windows. I can almost feel the breeze.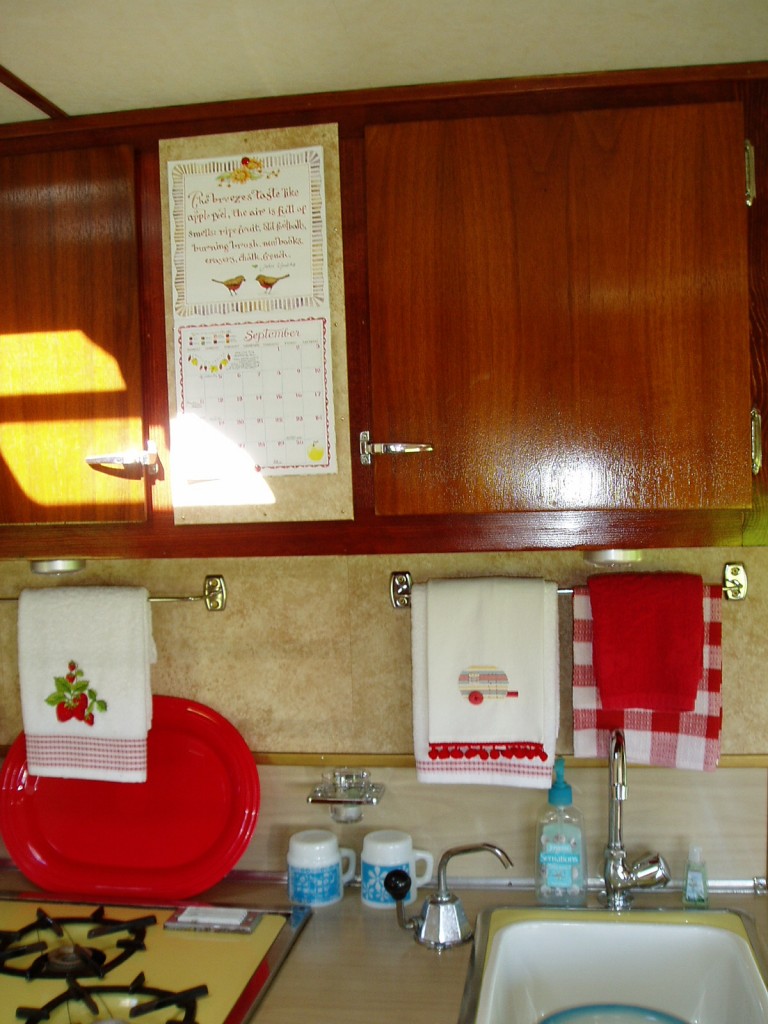 Look at those beautiful cupboards! Oh and I admit I covet that sweet little trailer dish towel. I'll have to ask her if she made that.
I hope you enjoyed the tour of Beth's trailer! If you would like to have your trailer featured, feel free to submit information and photos here: http://littlevintagetrailer.com/submissions/