Check out Sean Brown's Lil Nut Hut. I am so loving the stove in this one! Isn't it gorgeous!!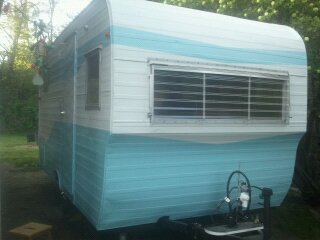 The blue is such a pretty, calming color too.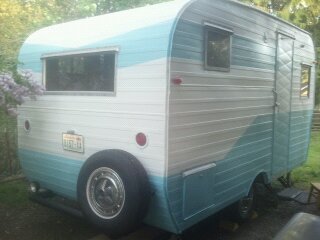 This stove is simply dreamy!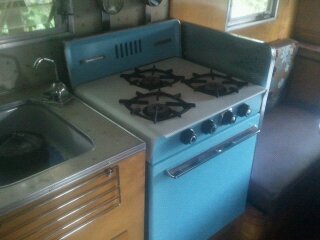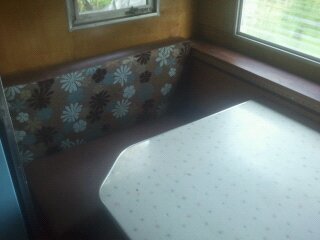 Love the table top and all the aqua accents. Aqua just screams vintage. It's certainly one of the more common accent colors in vintage campers and I for one love it!