Take a look at Tom and Sue's 1957 De Ville. What a gem! I'm always in amazed what a difference a new exterior paint job can do for a trailer. It totally brings the exterior back to life. In the case of this De Ville with the interior being in such good shape, the new paint job is just icing on the cake!
Here is a note from them.
"We always thought we wanted a tear drop trailer, but began to imagine ourselves stuck on the Oregon coast in a tear drop in a week or torrential rain. Not an exciting idea to be in a tear drop. So, we started looking for a vintage but tiny towable with a regular car trailer. Found it in July 2012. We are the 3rd owners. She had hardly been used and kept under cover all of her life. The oven had never been used! This summer we had her painted and have had to do nothing to the interior! Such a little gem, our 1957 De Ville. 12 feet of paradise. Bought art for the De Ville logo online for $15 and had a local business make the decals for the front, back and next to the door."
How they found her.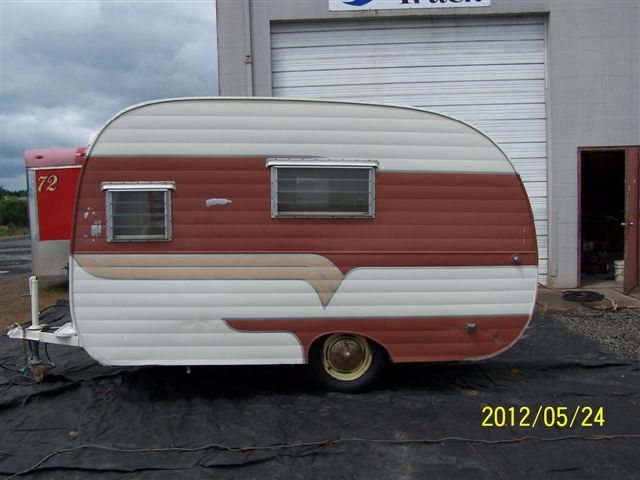 Prepping for a new paint job.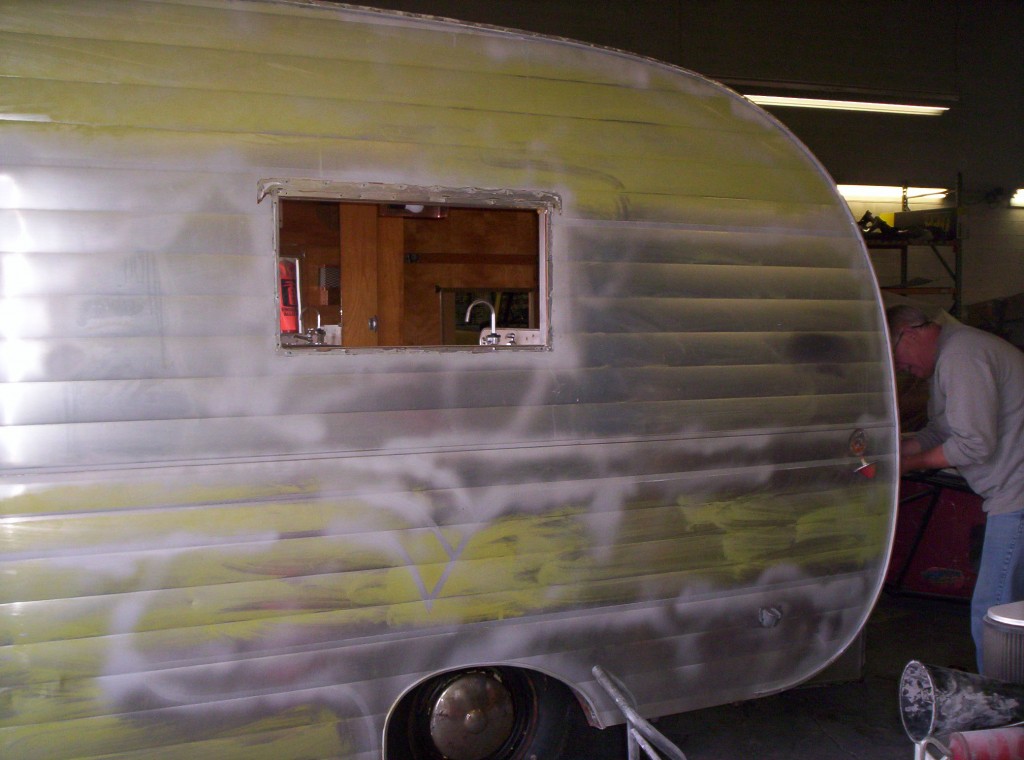 Oh what a beauty!!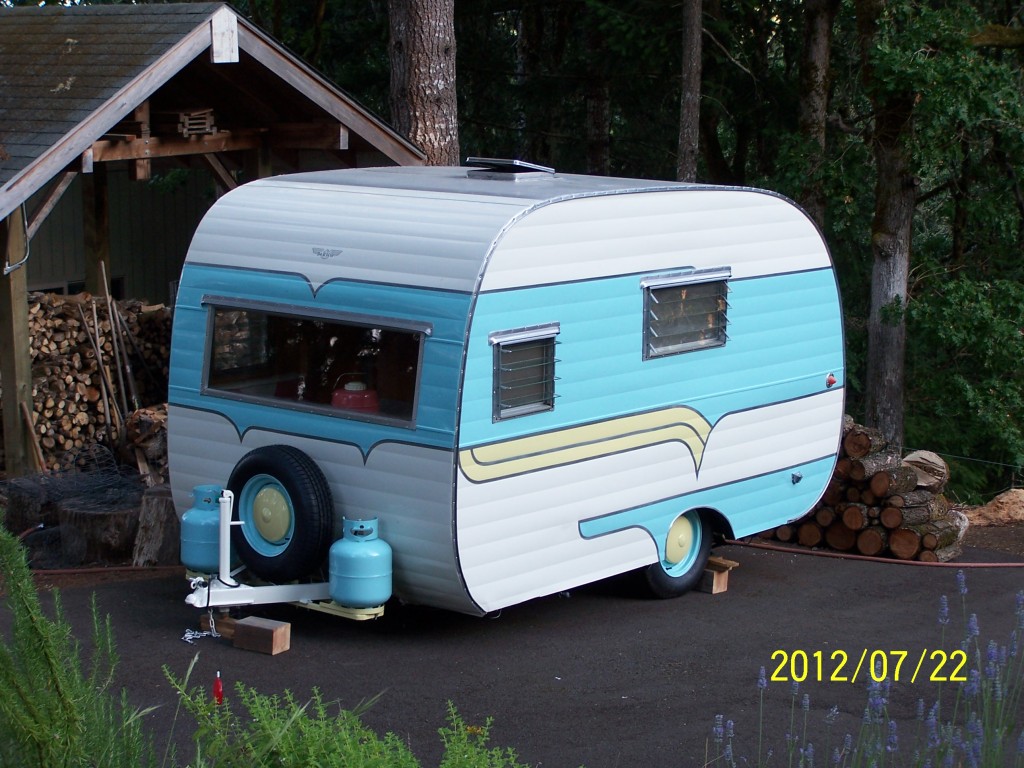 Now let's see the interior.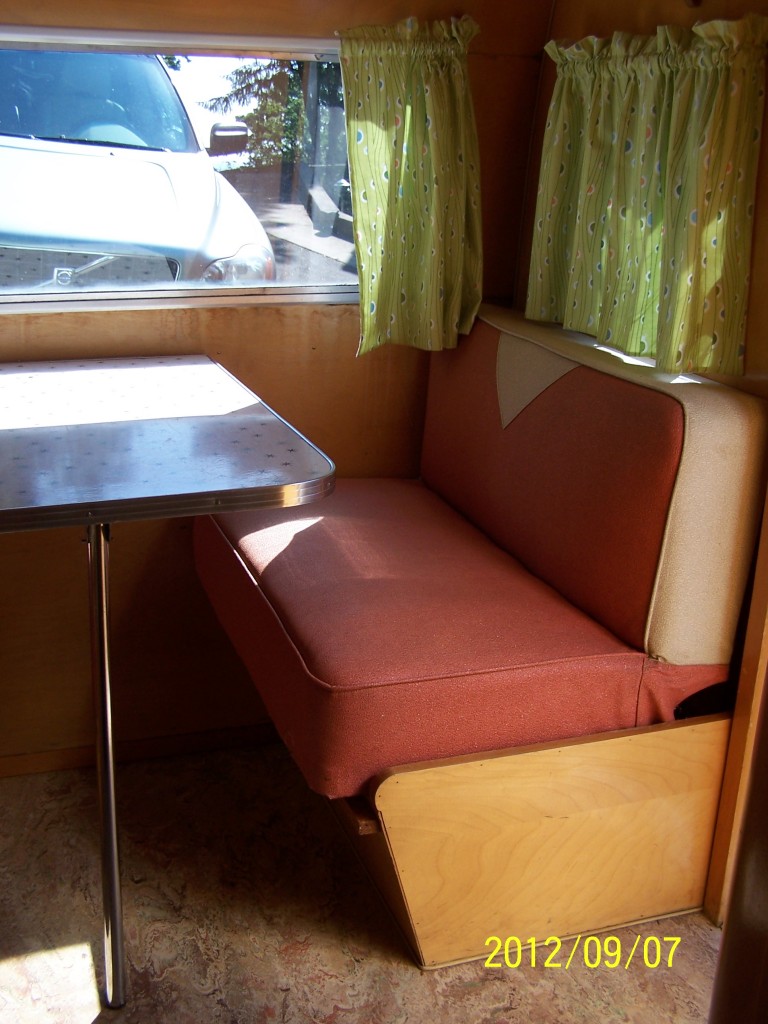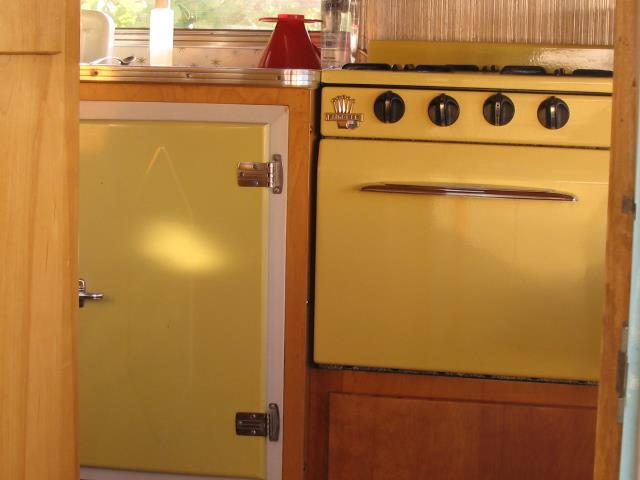 I love this interior wood! It's so beautiful and a lighter color.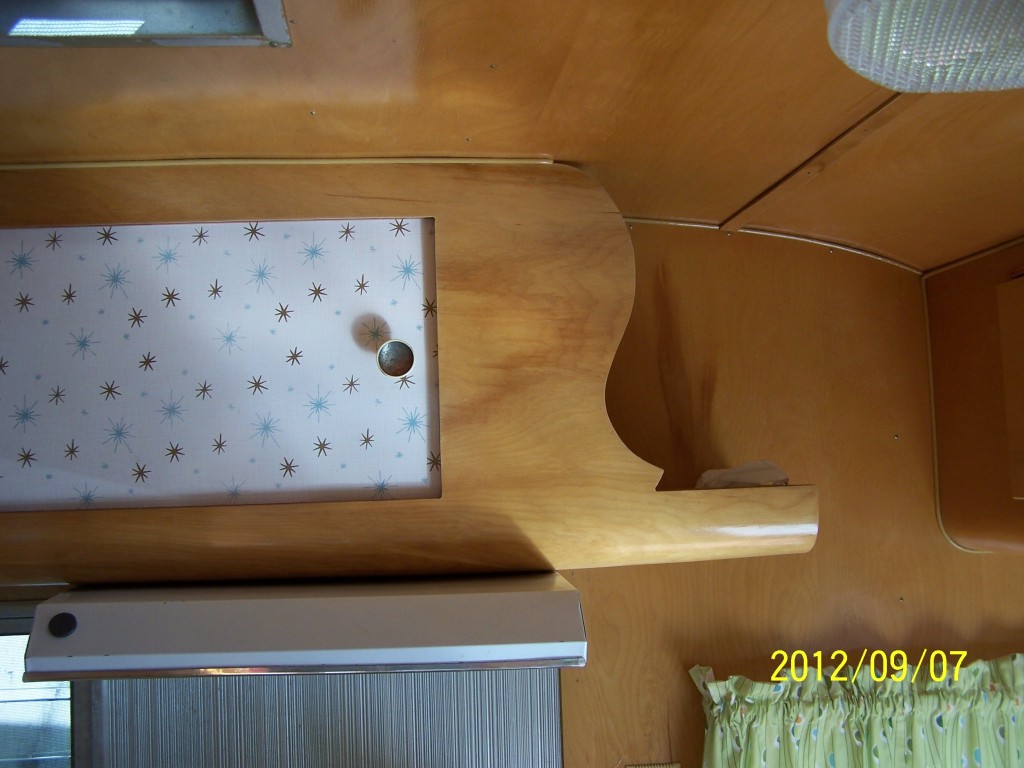 Would you like to have your vintage trailer featured on Little Vintage Trailer? If so, send over some pictures and info! http://littlevintagetrailer.com/submissions/