~~ SOLD~~  Isn't it every little big girls dream to have a pink Shasta Compact? Well, here is your opportunity. This adorable 1972 Shasta Compact trailer named "Tea Rose"  is owned by Barbara in Richmond, VA and she is FOR SALE! Here are photos for you all.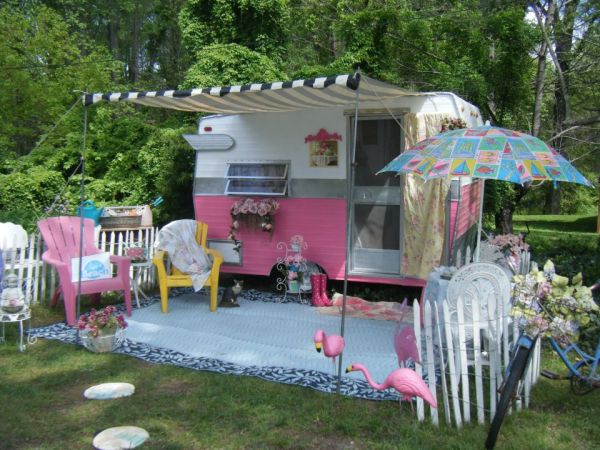 OK, get those drool rags out….here we go….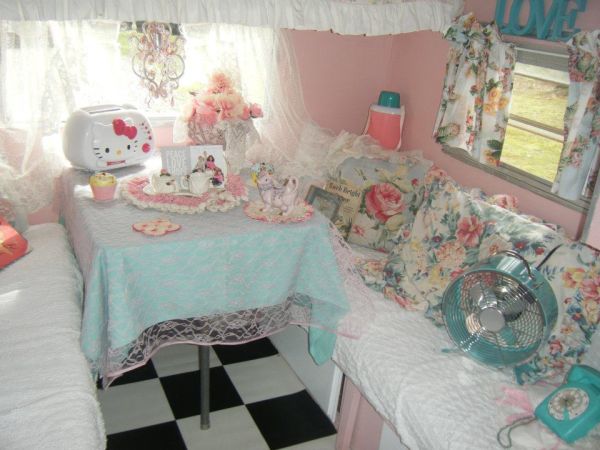 I covet that aqua fan and check out the aqua phone! Not sure if the decor items come with the trailer but aren't they neat!?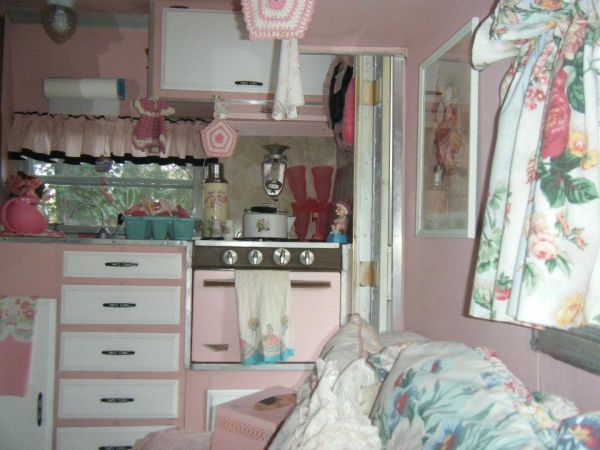 Check out that pink stove! Oh how sweet is this. Couldn't you just see this as your own personal play house?